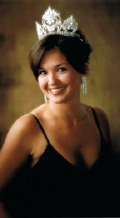 Shannon Zetterlund
was Mrs. Iowa
2001 & 2002
About Shannon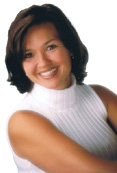 Shannon sings music that will touch your soul and shares her life stories that will cause your group to laugh until their sides ache. She believes that humor will help you get through your toughest struggles. She will encourage your group to find the best in every situation, no matter how dark the clouds may appear. She will also have everybody who is listening ready to give their very best in every situation.

Shannon can tailor her message to your specific group. There is no group too large or small! She has motivated audiences from all walks of life. As a mother of five children, and entrepreneur, host of her own radio talk show and national speaker, Shannon draws on her vast life experiences to inspire and encourage others to find their personal destiny and succeed at being the best they can possibly be!

Shannon's Biography.